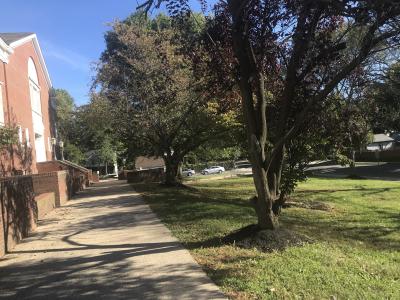 January, 2021
Dear Parent(s), Guardian(s), and Student(s):
The 2020-2021 school year is quickly approaching. We hope that you had a wonderful and enjoyable summer.
Thank you for making the first day back to our hybrid day a successful one. Please click here to reacquaint yourselves with important, mandatory safety requirements and general schedule details.
We look forward to continuing to face today's challenges together.
In light of the recent events that unfolded at the United States Capitol last week, it is important to address the wide spectrum of questions, feelings and emotions that our students may be experiencing. Please know that the staff has been equipped with resources and continues to be prepared to respond to questions and hold class discussions in a safe manner as appropriate. Additionally, our counseling staff is always prepared and available to provide support. If you think your child may need additional assistance, please do not hesitate to contact me, your child's teacher, or the school counselor directly.
As we know it can be difficult to have these kinds of conversations, here are some resources that may help you, as a family, discuss these recent events.
Discussing Difficult Situations With Your Children - National Parent Teacher Association (PTA)

Talking to Children About Violence: Tips for Parents and Teachers - National Association of School Psychologists (NASP)

Promoting Compassion and Acceptance in Crisis - National Association of School Psychologists (NASP)

Supporting Children After the US Capitol Attack - National Child Traumatic Stress Network (NCTSN)

How To Talk With Your Child About News - Kids Health
Time
Monday
Tuesday
Wednesday
Thursday
Friday
8:00am - 12:21pm
Periods 1 - 4
Periods 5 - 8
Periods 5 - 8
Periods 1 - 4
Varies by weekSee schedule
12:55pm - 1:20pm
Student can contact his/her teacher to set up a meeting
Student can contact his/her teacher to set up a meeting
Student can contact his/her teacher to set up a meeting
Student can contact his/her teacher to set up a meeting
Student can contact his/her teacher to set up a meeting
1:20pm - 1:50pm(for non-lab classes)

1:20pm - 2:05pm (for lab classes)

Period 7 Virtual
Period 1 Virtual
Period 3 Virtual
Period 5 Virtual
Student can contact his/her teacher to set up a meeting
2:10pm - 2:40pm(for non-lab classes)

2:10pm - 2:55pm(for lab classes)

Period 8 Virtual
Period 2 Virtual
Period 4 Virtual
Period 6 Virtual
Student can contact his/her teacher to set up a meeting
January, 2021
Dear Parent(s), Guardian(s), and Student(s):
We hope this letter finds you and your family safe and healthy.
We are dedicated to celebrating our seniors to the fullest extent allowable during this challenging time. We understand how significant these events are and will do everything in our power to provide memorable and celebratory events that honor and recognize our students! We realize that everyone is waiting for specific information regarding end of year celebrations, but due to the current restrictions and protocols imposed by the state, we are unable to share definitive event plans at this time.
We have been informed that the state is organizing regional committees to discuss these celebrations in the coming weeks. As of yet, we have not been given any information regarding an update on their discussions or a timeline of anticipated news.
Please keep in mind that with the current safety and health guidelines these events may not look the same or may not be allowable. We do not want to foster a sense of false hope and are trying to avoid any misinformation regarding these celebrations. However, please know that we have been planning multiple options, leaving no stone unturned, to be as prepared as possible if the protocols and restrictions are updated. We assure you that when we have a clearer picture about all end of year celebrations, including Prom, Commencement and Project Graduation, we will promptly inform the community.
We fully realize that planning for such events takes time and truly wish that there was more information available. Be assured that these celebrations and milestones are extremely important to us. Last spring, under similar circumstances, we were able to celebrate the Class of 2020 in creative and innovative ways. Throughout this spring you can expect the same level of commitment as we look forward to recognizing and commemorating the Class of 2021.
We truly appreciate your patience with this matter.
Sincerely,

Mark Cantagallo
Principal
Safety Protocols
Environmentally safe and allergy free disinfectant will be used by both staff and students to wipe down desks between classes. Students may also bring wipes to use as long as they are environmentally friendly and allergen free
Sanitizing stations will be available in all classrooms and in the hallways, offices and bathrooms. Students may bring sanitizers for themselves
Hand washing

Students should wash hands for at least 20 seconds at regular intervals, including before eating, after using the bathroom, and after blowing their nose/coughing/sneezing. Students will use alcohol-based hand sanitizer (at least 60% alcohol) if washing with soap and water is not possible

Socially distant markings will be placed outside for entry and in the hallways
Stairwells:

The small stairwells closest to the large cafeteria, lower gym and closest to the elevator will be UP only stairwells
The small stairwells closest to the rotunda, band room, and upper gym will be DOWN only stairwells.
The two other stairwells can maintain 6ft social distancing in both directions.
First Day Schedule
Schedules:

Typical Weekly Schedule
Students are required to attend lab classes in the afternoon
Students are not required to attend non-lab afternoon sessions as no new material will be taught. It is an opportunity to ask questions or follow up on assignments with the teacher
September 8th-11th will be all virtual classes
September 14th-In-person instruction based on cohort will begin 9th grade orientation

Student schedules will be available on PowerSchool starting on Aug. 31st

Contact your child's counselor with questions: Guidance Counselor Assignments
Google Classroom codes will be shared prior to September 8th.



Links

In addition, important information can be found on the right navigation as well as below. I encourage you to take a few moments to review the following documents, and please feel free to contact me with any questions you may have.


Additional Info
Students that are all virtual will have an opportunity to pick up materials prior to September 14th. More information will be shared next week.

Please be sure to update and verify your emergency information in InfoSnap prior to the first day of school. It is imperative that we have the most current information so that we can best provide for your child.

All parents/visitors will need to enter and exit from the main door. Please ring the bell, state your name and purpose for the visit and have your ID ready.
Lockers-will not be utilized at the start of the year

All students are assigned a locker with a combination lock to secure their school supplies. Due to security reasons, only school issued locks may be used on lockers, and this lock should be kept throughout high school and returned upon graduation. Students are expected to keep the lockers neat and clean. Students will be responsible for damages and may be assessed the cost of repair. Any damage to lockers should be reported immediately. Loss of a lock will result in a ten dollar replacement fee.

Resources

FAQ / State Guidelines: Restart and Recovery / NJDOH CDS Guidance for K-12 Schools / NJ Parentlink COVID-19 Guidance & Information Webpage:
Travel Restrictions to and from NJ - the State has issued an incoming travel advisory that all individuals entering New Jersey from states with a significant spread of COVID-19 should quarantine for 14-days after leaving that state. This advisory pertains to all residents, including students. The first day of in-person instruction starts on Monday, September 14. Therefore, if you visit a State that is on the advisory list and have to quarantine for 14 days, the last day to travel to start school on time is August 30.
Documents Shared in Superintendent's Welcome Back Letter:


Important information can also be found at http://chs.cranfordschools.org/principal/. I encourage you to take a few moments to review the following documents, and please feel free to contact me with any questions you may have.

More Info

Summer Assignments:

Please click this LINK to access summer assignments for CHS.



Surveillance Cameras
Cranford High School has security cameras inside the building and around the perimeter of our school to ensure the safety of all staff, students, and visitors and to safeguard our facility from vandalism and theft. Cameras will be used in locations as deemed appropriate by the administration. Video recordings will be reviewed if there is evidence that a violation of board policies, administrative regulations, building rules, or laws has occurred.