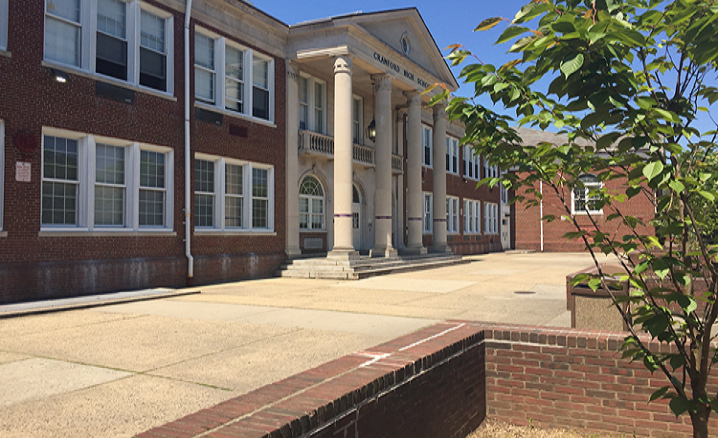 CHS Parent-Teacher Association
October 2016
On behalf of the CHS PTSA, I would like to thank everyone who signed up for membership this year. As you know, the PTSA does not run any type of fundraisers. Your membership and generous donations allow us to award scholarships to very deserving graduating seniors. Last year, we were able to award four $500 scholarships. If you haven't had a chance to sign up yet, please click on one of the options under PayPal on the right side of this page or download a membership form
here.
Besides the scholarships given out, in the past few years, CHS PTA has also made donations to Project Graduation, Relay for Life, CHS Library fund, senior prom, donated a basket for the PTC Scholarship luncheon and provided the CHS teachers and staff with a well-deserved luncheon during Teacher Appreciation Week. Again, none of this would be possible without your support.
I thank everyone who volunteered their time and talents last year. Thank you to everyone who volunteered to setup/serve/cleanup and/or provide food or raffle gift cards for the Teacher Appreciation Luncheon. The luncheon is a huge undertaking and your support is always greatly appreciated. Our teachers and staff are overwhelmed by your generosity. Thank you to Paula Taylor for once again coordinating last year's luncheon.
I would like to welcome Jenn Kelly to our board in the position of Recording Secretary. I also would like to thank Kelly Fallone for continuing on as our VP of membership; Paula Taylor as VP of hospitality; Dawn Walter as Treasurer and Theresa Snover as Corresponding Secretary.
It was great to see such a tremendous turnout at our CHS Open House, and I hope that you enjoyed walking in your children's footsteps and meeting their teachers as much as I did.
If you would like to join our helping hands initiative, please email
diannaconstable22@gmail.com
Sincerely,
Elisabeth Lynch
CHS PTA President
PTA Contact Info:
President Elisabeth Lynch -
ell0755@aol.com
VP/ Hospitality Paula Tayler -
mom3kts@verizon.net
VP/Membership Kelly Fallone -
francokel@msn.com
Treasurer Dawn Walter -
dawn.chuck@verizon.net
Recording Secretary Jenn Kelly -
edjennjulia@msn.com
Corresponding Secretary Theresa Snover -
theresa3212002@yahoo.com