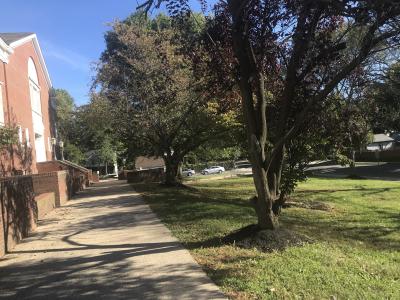 January 2022
The Cranford High School administrative team recently gave two parent/student presentations for current 8th graders. The first of which was a presentation outlining the Career and Technical Education (CTE) programs. If you were unable to attend, click HERE to view the presentation. If your student is interested in any CTE program, the application is attached HERE.
On January 11th, CHS Administration, faculty and staff came together to invite families to a virtual Orientation Program. If you were unable to attend, click HERE to view the presentation.
As always, if you have any questions or concerns or should require any additional information, the Administrative team is here to assist you through this process.
Sincerely,

Mark Cantagallo
Principal
-->
Safety Protocols
Environmentally safe and allergy free disinfectant will be used by both staff and students to wipe down desks between classes. Students may also bring wipes to use as long as they are environmentally friendly and allergen free
Sanitizing stations will be available in all classrooms and in the hallways, offices and bathrooms. Students may bring sanitizers for themselves
Hand washing

Students should wash hands for at least 20 seconds at regular intervals, including before eating, after using the bathroom, and after blowing their nose/coughing/sneezing. Students will use alcohol-based hand sanitizer (at least 60% alcohol) if washing with soap and water is not possible

Stairwells:

The small stairwells closest to the large cafeteria, lower gym and closest to the elevator will be UP only stairwells
The small stairwells closest to the rotunda, band room, and upper gym will be DOWN only stairwells.
The two other stairwells can maintain 6ft social distancing in both directions.

Monthly Covid-19 Symptoms Awareness Sign-Off - The COVID19 symptom awareness sign-off sheet will need to be signed monthly. A google form will be shared next week and on the first Monday of each month.
Distancing- The District will strive for 6 feet of distancing, but will maintain a minimum of 3 feet in the classrooms.
Lunch- The District will maintain a minimum of 6 feet of distance when students are eating. Recess will take place in grades Prek-5.
Extra-Curricular Activities and Clubs- We are committed to running these opportunities as close to normal as possible, in accordance with current guidelines and orders.
When the District is confronted with incidents of COVID-19 positive cases and is required to exclude/quarantine a student based on current NJDOH guidance, students will be provided with virtual home instruction. This approach will provide more personalized instruction for your child without the student having to be in front of the computer for the entire day. Additionally, it will allow the teacher to continue providing high-quality instruction for all students without having to split their attention between students in the classroom and those who may be at home.
Immediately notify the school of potential close contacts or positive COVID-19 test results. You can continue to report this information here:Cranford Public Schools Covid-19 Reporting Form
Schedules and Events
The first day of school is Thursday, September 9, 2021

10th, 11th, and 12th grade students will be dismissed at 12:30
9th grade students will be given lunch and then participate in Orientation activities until 2:45-3:00pm.
September 9th schedule:
| Period | Time |
| --- | --- |
| Homeroom | 8:00 - 8:20 |
| 1 | 8:24 - 8:52 |
| 2 | 8:56 - 9:24 |
| 3 | 9:28 - 9:55 |
| 4 | 9:59 - 10:26 |
| 5 | 10:30 - 10:57 |
| 6 | 11:01 - 11:28 |
| 7 | 11:32 - 11:59 |
| 8 | 12:03 - 12:30 |
September 10th we will start our typical daily schedule, if a morning lab class rotates next to the first block your lab class will begin at 7:45am. Afternoon lab classes will meet when lab class rotates next to lunch:
| Block | Time |
| --- | --- |
| Lab | 7:45 - 8:10 |
| 1 | 8:10 - 9:04 |
| 2 | 9:08 - 10:05 |
| 3 | 10:09 - 11:03 |
| Lunch / Block 4 | 11:07 - 12:01 |
| Lab | 11:40-12:05 |
| Block 4 / Lunch | 12:05 - 12:59 |
| 5 | 1:03 - 1:57 |
| 6 | 2:01 - 2:55 |
Student schedules will be available on PowerSchool starting on Aug. 24th @ 3:00pm

Contact your child's counselor with questions: Guidance Counselor Assignments
Student lunch blocks will be distributed on the first day of school because each day of the rotation it may change

Each month parents/guardians will need to complete a COVID19 symptom awareness sign-off form. This form will replace the daily attestation form from last year. This form will be shared electronically with parents/guardians a few days prior to school starting and on the first Monday of each month.

CHS Auditorium
August 26th 10am-11:30am OR 1pm-2:30pm
Masks need to be worn during tours and presentations

Sophomore Orientation-

For Sophomore students that were all virtual last year
CHS Auditorium
August 26th 11:30am-12:30pm
Masks need to be worn during tours and presentations
Lunch will be provided

Picture Days-

Monday, September 27, 2021 and Tuesday September 28, 2021
Make-ups at TBD

Virtual Back to School Night -

Thursday, October 7, 2021
6:30pm

October 6th-Start Strong Infrastructure Test

Intended to familiarize students with the test log on process and to ensure our network can handle the test load

October 13th PSAT/Start Strong Assessment

10th and 11th grade students-PSAT
9th grade ELA and Math Start Strong Assessment
12th grade delayed opening-10am arrival to the Auditorium

October 20th Start Strong Assessment #2

9th and 12th grade Science Start Strong Assessment
10th grade ELA and Math Start Strong Assessment
11th grade delayed opening-10am arrival to the Auditorium
Links

In addition, important information can be found on the right navigation as well as below. I encourage you to take a few moments to review the following documents, and please feel free to contact me with any questions you may have.


Other Information
Join the PTSA, Friends of the Performing Arts, and Booster Club
Please remember to review/revise your child's emergency contact information in InfoSnap.
Click HERE for instructions. Parents/Guardians should review their emergency contact list prior to school beginning to ensure the individuals on the contact list are willing and able to pick up their child in a timely manner in the event of the student becoming ill. Thank you in advance for taking the time to update this critical information.
All parents/visitors will need to enter and exit from the main door. Please ring the bell, state your name and purpose for the visit and have your ID ready.
Lockers and Locker rooms-will be utilized at the start of the year

Students will receive locker assignments and combinations on the first day of school.
All students are assigned a locker with a combination lock to secure their school supplies. Due to security reasons, only school issued locks may be used on lockers, and this lock should be kept throughout high school and returned upon graduation. Students are expected to keep the lockers neat and clean. Students will be responsible for damages and may be assessed the cost of repair. Any damage to lockers should be reported immediately. Loss of a lock will result in a ten dollar replacement fee.
Surveillance Cameras
Cranford High School has security cameras inside the building and around the perimeter of our school to ensure the safety of all staff, students, and visitors and to safeguard our facility from vandalism and theft. Cameras will be used in locations as deemed appropriate by the administration. Video recordings will be reviewed if there is evidence that a violation of board policies, administrative regulations, building rules, or laws has occurred.