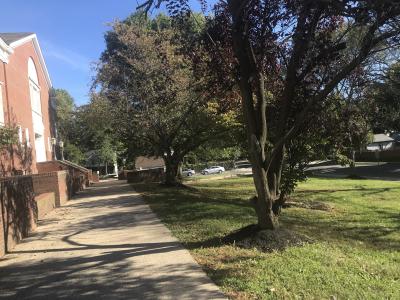 Cranford High School Principal's Report:
January 2019
Our first Pep Rally of the year was held on December 21st. Classes competed against each other in various events. The senior class ended up winning the competition. The event supported a positive and engaging CHS atmosphere.
The CHS staff, faculty and students all contributed to help the Toys for Tots foundation through the Cranford Fire Department. Through donations, collection of toys, and the Science Academy bake sales they were sure to have a happy holiday season.
Over 400 eighth grade parents and students attended the Freshman Orientation on January 2. The parents and students were enlightened to all of the opportunities CHS has to offer.
The 9th Grade students attended an assembly on January 4 that focused on raising awareness regarding substance abuse. The program, Anytown, was made possible by the generosity of the Knights of Columbus, and was presented by the George Street Playhouse.
In a continuous effort to build up the character and motivate students, the CHS Motivational Murals Project has expanded to the elevator doors. This was a team effort between the custodial staff and Mrs. Savino Mulcahy.
Our Cougar mascot is proudly being displayed in the Rotunda. Thanks to our senior student, Mary Grace McNamara, for dressing up and being our mascot.
---
December 2018,
Throughout the month of December, high school counselors met with small groups of juniors to discuss the college search and application process.
The CHS Counseling Department hosted a two-part event for junior parents and guardians. The first part of the evening focused on college admissions testing and the second part of the evening introduced parents to the Naviance program which students use to explore college and career options.
Gina Klemm attended HESAA (Higher Education Student Assistance Authority) training at SHU where they reviewed changes to the FAFSA (Free Application for Federal Student Aid) and updates to state scholarships.
To date, the CHS Peer Tutoring Program has provided 64 students with peer tutors.
Kevin Burns visited the CHS Film as Literature classes to discuss his experiences within the film industry. Mr. Burns is a Video Playback Supervisor and Operator. His work in television includes The Blacklist, The Good Wife, Billions, Crashing, Mr. Robot, The Marvelous Mrs. Maisel, Royal Pains, White Collar, The Punisher, Luke Cage. He has also worked on notable films such as Wolf of Wall Street, God's Pocket, and Teenage Mutant Ninja Turtles.
The District Leadership team for New Jersey Tiered System of Supports-Early Reading Project (NJTSS-ER) has been working with a state-coach from Rutgers University to examine student diagnostic data and processes for intervention for early literacy instruction. Members of this team will continue to attend trainings around the NJTSS process.
The Cranford High School Fine Art Department will present their annual Winter Art Show on January 10, 2018 in the CHS Library from 6:30-8:30pm. The art show will take place in conjunction with CHS Band Concert which begins at 7:30pm in the CHS Auditorium. Other upcoming January performances include the CHS Acting Showcase on January 17th at 7:30pm and the Hillside Avenue Middle School Concert on January 24th.
Local Realtor, Sharon Steele, organized the 2nd Annual Cranford Teen Artist Competition. Fine Art students from CHS submitted works depicting Cranford scenes. Their creations were framed and exhibited at The Artist Framer, where a reception was held on Small Business Saturday. The public was invited to vote for their favorite work of art, which will be featured in one of Sharon Steele's 2019 mailings to every household in town. The winner will be announced later in January.
Director of Athletics and Supervisor of Physical Education Darren Torsone The CHS December Blood Drive took in 132 units of blood.
Students
January
On December 4th, 40 juniors along with some seniors were inducted into the Math Honor Society. Mrs. Tyler Nunnally-Duck addressed the inductees. The students received certificates and will be recognized nationally as high achieving mathematic students. Ms. Sarah Bourch and Ms. Liz Sheehan organized and designed the ceremony.
The Winter Dance Showcase was held on December 6th. Mrs. Donahue's Dance Academy students and Dance Club performed and choreographed a selection of original and standard pieces for an enthusiastic audience.
113 students competed against students from dozens of schools across Central New Jersey at the NJ DECA Regional Conference at Kean University. DECA prepares emerging leaders and entrepreneurs for careers in marketing, finance, hospitality and management in high schools and colleges around the globe. 46 students earned top scores in their respective events at the district competition, qualifying them to attend the NJ DECA State Career Development Conference. Congratulations to the following students!
Emma Lore - 1st Place, Apparel & Accessories Marketing
Kathryn Pringle - 1st Place, Hotel & Lodging Management
Jennifer Kosty - 1st Place, Human Resource Management Series
Claire Readie - 1st Place, Marketing Communication Series Event
Matthew Doran - 1st Place, Restaurant & food Service Marketing
Michael DiFabrizio & James Nichnadowicz - 1st Place, Business Law & Ethics Team Event
Hannah McCarthy & Christopher Giuditta - 1st Place, Sports & Entertainment Marketing Team Event
Rachael Durant & Dierdre Tighe - 2nd Place, Hospitality & Tourism Team Event
Margaret O'Donnell & Grace Power - 2nd Place, Travel & Tourism Team Event
Kerry Pollock - 3rd Place, Business Service Marketing
Madison Howells - 3rd Place, Restaurant & Food Service Marketing
Erin Infante - 3rd Place, Sports & Entertainment Marketing
Also qualifying in their event and attending the NJ State DECA Leadership Conference are:
Matthew Goldszeft - Accounting Applications Series
Joseph Carrea - Automotive Service Marketing
Patrick Coates - Accounting Application Series
Caitlyn Bishop & Claire Callahan - Business Law & Ethics Team Event
Jamie Hendrzak & McKenzie Muller - Buying & Merchandising Team Event
Luke O'Brien - Entrepreneurship Series Event
McKenna Flynn & Emily Marinucci - Entrepreneurship Team Event
Sarah Martin, Steven Shore, Veronica Niemic & Luke O'Brien each qualified for Food Marketing Services
Owen Dowd & Daniel Swanson, Grace Bishop & Meghan Quinn - Hospitality Services Management Team Event
Phil Marotta & Benjamin Quinutolo - Marketing Management Team Event
Madeline Caccavale - Marketing Communication Series
Griffin Dowd, Joshua Hunt, Robert Kelly & William Johnson all qualified as individual event candidates for Principles of Hospitality and Tourism.
Catherine Walker - Quick-Serve Restaurant Management Series
Kaitlyn Herried - Retail Merchandising
John Connolly & Lucas Simpson - Sports & Entertainment Marketing Team Event
Kevin O'Donovan, Ian Sullivan - Sports & Entertainment Marketing Individual Event
Laurel Teel & Madison Flynn - Travel & Tourism Team Event.
The Model UN Club won the Outstanding Delegation Award for excelling in all parts of the annual conference held in Hershey, PA on January 4. Approximately 1800 students from 60 schools in New Jersey, Pennsylvania, Maryland and Delaware were in attendance. The CHS delegation of 123 students participated in wide ranging debates that were the culmination of months of research and preparation. Congratulations to the following students: Mia Alvarez, Grace Kisly and Riley Martin received an award for Outstanding Country Research Paper. Abby Bacall was acknowledged as an Outstanding First Year Delegate. Officers for the Conference include Burke Jaeger as National Building Committee Chair, Katie Whitehead as Nation Building Committee Moderator and Mia Garofalo as General Assembly C Vice Chair. This summer a Conference on National Affairs (CONA) will take place during a two-week conference in North Carolina with representatives from all 50 states. Twenty students from the conference of 1800 are selected for this honor. The Cranford High School delegation had Faith Ricca and Burke Jaeger selected to attend with Katie Whitehead, Brienna Malalmug and Cam Matheson selected as alternates for this program.
The Cranford High School program is run in conjunction with the Westfield Area YMCA. It is through the sponsorship of the YMCA that our students are able to have this enriching experience.
Thank you to Julie Barkin, Dan Chernosky, Kevin Jala, Elizabeth Lafargue, Dan Marconi, Gil Rozensher, Denice Schmidt, and Elizabeth Sheehan for their tireless efforts in supporting our students on this weekend and to our advisors, Linda Cortinas and Rich Bell.
The school champion in our Poetry Out Loud contest is senior Nora Sullivan. Nora will represent CHS at the regional competition on Tuesday, February 12.
Our students competed with 30 schools from around the state at the Speech and Theatre Association of New Jersey's Governor's Awards Competition. Many of our student received honors at this competition:
Dramatic Pair Finalists - Chloe LaSalle & Mairead Young
Dramatic Monologue Finalist - Matthew Mallick 5th Place
Comedy Pairs - Dan Klimko & Brian Nigro 3rd Place
Contrasting Monologues - Andrew Gordon 3rd Place Dramatic
Pairs - Sullivan Grace & Katrina Wischusen 1st Place
Pantomime Pairs - Lee Rosenthal & Ryan Rosenthal 3rd Place
Best Actor in State - Noah Wohlsen 1st Place Best Actor in State* - Andrew Gordon
1st Place Best Actor in State* - Nora Sullivan "Curious Incident of the Dog in the Night-Time": Andrew Gordon, Nora Sullivan, Katrina Wischusen, Noah Wohlsen - 1st Place Best Scene* *Andrew Gordon and Nora Sullivan will both be receiving the Governor's Award in Arts Education, and a third Governor's Award will be awarded to CHS for best scene.
---
December
Fortyfive students were formally inducted into Mu Alpha Theta, the national Math Honor Society. The induction ceremony was led by the advisors and CHS math teachers Sarah Boruch and Elizabeth Sheehan. CHS Special Education teacher Tyler Nunnally-Duck was the guest speaker and addressed how mathematics has taught her to take a systematic approach when solving problems in everyday life.
Sophomore Zach Burkle, offered to teach part of a geometry lesson on calculating the angle measures inside triangles. With the support of his teacher, Steven Rose, Zach was able to show the class the new concepts and answer questions.
Cranford High School's Computer Honor Society and Strategist clubs, advised by Richard Bell and Kevin Jala, hosted their second Midnight Gaming event of the year. Once a marking period, the students gather in the cafeteria for six hours of gaming. The theme this time was Digital Gaming and students brought Nintendo Switches, Nintendo Wii, Xboxes, and laptops to compete in various games that were projected on the walls. Students created "RetroPie" systems that played a variety of retro games using Raspberry Pis. These systems were created by students using knowledge gained in a combination of Computer Science courses. Over 50 students and staff attended.
LATIN: The Latin Club hosted and celebrated Saturnalia cuisine and cheer on December 5th. Latin Club members, Latin students, Kristen Bryfogle, OAS/HAS teacher of Latin, Mark Cantagallo, CHS principal, and Annamaria Bellino, World Language supervisor, participated in authentic Roman activities.
GERMAN: CHS German students and their teacher, Denice Schmidt, visited the Christkindlmarkt in Bethlehem, PA., a German-inspired holiday market.
JAPANESE: During the Meaningful Monday meeting, Kristin Wingate, teacher of HAS/CHS Japanese, and Yui Kimura, visiting Japanese teacher, presented their workshop given during the American Council on the Teaching of Foreign Languages (ACTFL) conference in New Orleans: "Transforming into the 90% Target Language Classroom: Our Journey to the 90%" to members of the World Languages department (K-12). The presentation supported district world language teachers in further discussion of techniques and approaches to using target language comprehensible input in the classroom.
FRENCH: The AP French and AP German students will be visiting the Metropolitan Museum of Art with their teachers, Sean Whipple, CHS teacher of French, and Denice Schmidt, CHS teacher of German, in January to reinforce the Advanced Placement Theme: Beauty and Aesthetics in preparation for the AP exam in May 2019.
The Cougar Cubs, joined the Child Development "student teachers" and Cooking Basics students in baking and decorating holiday cookies. Ally Weiss, Child Development teacher, and Ashley Waake, Cooking Basics teacher, facilitated the event.
The Diversity Council and the Global Affairs Cohort will attend the Kean University Global Education and Citizenship High School/Middle School Leadership conference in April. This will be the first time that Cranford will have a middle school represented in the conference. A number of students are training as leaders to help facilitate the conference. The theme for this year is "Everyone Has a Story." Nicole Savino Mulcahy is the advisor for both groups.
The Global Affairs Cohort is planning to run a Junior Ambassadors Program in the Spring for elementary students interested in learning about the world. The focus of this program will be to teach the UN Sustainable Development Growth Goals in a fun and interactive way. This program is in the process of being planned for late March.
The Diversity Council is working on developing a countywide summit of student leaders across Union County which will meet regularly during the school year and discuss issues of diversity, student empowerment and community outreach.
Ms. Savino Mulcahy's World History classes have devoted a portion of each lesson to Social Emotional Learning using Growth Mindset Bell Ringer Journals. At the start of each class a prompt is presented to the students who then respond and connect the entry to the topic of the lesson throughout the period.
Twenty CHS Science Academy Students in grades 10-12 attended NJIT Career Engineering Day in Newark, NJ on the NJIT Campus.
CHS Robotics and Engineering teacher Mr. Rosenblum and 30 students attended and competed in the Union County Bridge Building Competition.
CHS students, faculty and staff made a donation of over 130 toys through the CFD Toys for Tots Collection. Additionally, CHS Science Academy students hosted a Bake Sale for Toys for Tots, raising over $300 dollars. The CHS Pride students also helped with the bake sale and promotion of Toys for Tots.
Twenty CHS Science Academy students volunteered for the Bloomingdale Avenue School STEAM Night. Students assisted BAS students with STEAM activities.
Students from the CHS Dance program were guests of student intern, Alexis Veglia, at Rutgers Mason Gross for a special day of dance. Ms. Veglia has been working with CHS dance students and dance teacher Emily Donahue for the entire fall semester. The dancers were treated to a two-hour master class with professors from the University along with live musicians accompanying their class. The day concluded with a performance by University Dance Works consisting of choreography by both internationally renowned guest artists as well as Mason Gross faculty.
<
Staff
January
Congratulations to Michelle Balseiro on the Teacher of the Year Award!
The student council raised money for Cranford Family Care through a fundraiser called "Turk a Teacher".
Through a generous donation by Nancy Campbell, a former CHS school counselor, The Jersey Explorer, a children's museum in East Orange, has been kept open. There will be a hall in the museum dedicated in her honor and a ceremony held on Saturday, January 12.
---
December
Justin Corazza and Ginger Burd's Film as Literature students went to the Museum of Moving Image where they screened films and observed/participated in a variety of filmmaking workshops. The tour began with a screening of Charlie Chaplin's The Immigrant followed by a question and answer segment. Students had the opportunity to work with sound editing equipment, puppeteering, voice mixing, and frame editing to name a few.
Michelle Balseiro, teacher of Ready-Set-Teach, Teacher Cadet and advisor to the Future Educators of America Club, provided lunch and invited CHS teachers with 10 or fewer years of teaching experience to meet with the FEA members. Five teachers, Nicole Conter (English), Meghan Magnus (Performing Arts), Dominic Feminello (English), Amy Houston (Physical Education) and Justin Carozza (English) shared their thoughts on becoming a teacher, provided insight into what they learned about themselves while pursuing the field of education and highlighted rewards and challenges of the job.
CHS Engineering and Robotics teacher Josh Rosenblum attended a Fun with Programming, Using Arduino in a Middle & High School Makerspace workshop at TCNJ.
CHS teacher Tyler Nunnally-Duck, provided a professional development on mindfulness for classroom assistants in the district. The PD included discussion on mindfulness and meditation, its benefits, and tips and strategies for implementation in the classroom with students. Mrs. Nunnally-Duck guided the group through meditation and journaling.
Links

In addition, important information can be found on the right navigation as well as below. I encourage you to take a few moments to review the following documents, and please feel free to contact me with any questions you may have.


Additional Info
These forms are optional and should only be returned if you choose to apply.
Hard copies will also be available in the main office.
Please take some time to review our entire website at your convenience as it is has a wealth of information.
Lockers
All students are assigned a locker with a combination lock to secure their school supplies. Due to security reasons, only school issued locks may be used on lockers and this lock should be kept throughout high school and returned upon graduation. Students are expected to keep the lockers neat and clean. Students will be responsible for damages and may be assessed the cost of repair. Any damages to lockers should be reported immediately. Loss of a lock will result in a five dollar replacement fee.
Surveillance Cameras
Cranford High School has security cameras inside the building and around the perimeter of our school to ensure the safety of all staff, students, and visitors and to safeguard our facility from vandalism and theft. Cameras will be used in locations as deemed appropriate by the administration. Video recordings will be reviewed if there is evidence that a violation of board policies, administrative regulations, building rules, or laws has occurred.