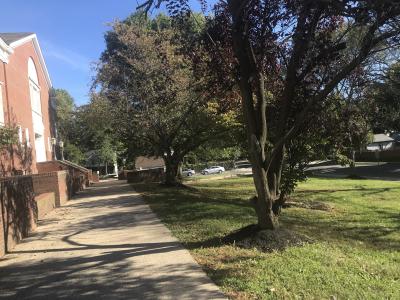 Cranford High School Principal's Report:
Dear Parent(s), Guardian(s), and Student(s):
Use your imagination as you read these words to visualize a community of learners: Professional, Spectacular, Rigorous, Enjoyable, Immaculate, Leaders, Exciting, Safe, Dedicated, Comfortable.
These are some of the many words that describe our staff, students, parents, school and community. As Cranford High School moves into the 2018-2019 school year, we have reached new heights. Here are some of the highlights:

● Year Two of a 1 to 1 laptop situation in English class;
● Triple the number of devices available to students from 2016;
● A 9% increase in AP scores, the highest since 2013;
● SAT and PSAT scores on the rise as we widen the already large gap between CHS and the state and national averages;
● Security procedures greatly enhanced as per feedback from students, parents, staff, CPD, CFD and administrators;
● Student communication upgrade... we have added gmail accounts for all students. to use which is further explained in an attached letter;
● NJ Monthly Magazine's "Top Schools in NJ" ranked CHS 31st in their biennial report. This is an increase from our 2016 ranking of 54th;
● We continue to look towards improving our school as we stay on the path towards greatness;

This summer I was fortunate to attend a New Jersey Department of Education-Principal's Leadership Conference where a principal hopes to leave with confirmation that his/her school/district is doing great things and some new ideas. Cranford High School is definitely competitive with schools across the state. Many leaders questioned me about our programs, supports, structures and schedules for ideas on how to improve their schools. This is a credit to the outstanding staff and community at the high school and our continuing efforts to achieve.

"We are what we repeatedly do. Excellence, therefore, is not an act, but a habit. "
-Aristole
I hope that this information is helpful to you. Please do not hesitate to call us if you need further assistance. The staff and I look forward to meeting you at our Back to School Night on Thursday, September 20, 2018.
Go Cougars!
Mark Cantagallo
Principal
---
Superintendent's Report
October 14, 2018,
We celebrated Hispanic Heritage Month in September. In honor of Hispanic Heritage Month, The Safety Team, along with Nikki Savino, was happy to welcome Nancy Arroyo Ruffin as a Guest Speaker to our staff and students. She taught us how to become motivated along with celebrating our talents and accomplishments.
On October 26th, University of Delaware Chorale will be at the high school to perform on stage for students. They will also have a question and answer panel for college bound students who are interested in such a program.
The students in the Child Development's class has welcomed the 6 new Cougar Cubs that have started our school on October 2. The class and the Cubs are excited and look forward to a play-based learning experience.
The Open Gala Concert occurred on October 11th and simply rocked the house. In a few short weeks the students of Cranford High School with the leadership of our talented staff put an exquisite show together. We have stars at CHS!
---
Cranford High School Principal's Monthly Report:
Cranford High School had its highest AP test passing rate since 2013 improving their scores 9.6%. The 80.1% passing rate is a credit to the outstanding dedication of the parents, students, teachers and supervisors.
CHS improved their biennial NJ Monthly Magazine ranking from 54th in 2016 to 31st in 2018.
Students
October
Our 2018 graduate, Grace Varga, has won the AAA poster contest and has her poster printed in the 2018-2019 AAA school safety patrol calendar that we have proudly hung in our school.
Congratulations to our most dedicated theatre arts students who have earned induction into the International Thespian Society, the honor society for secondary school theatre students. Each Thespian inductee has completed over 100 hours of excellent work in theatre arts and related disciplines. Below are the names of the distinguished students:
Autumn Clarke, Thespian; Isabella Lijoi,Thespian (2-Star); Julia Love, Thespian (2-Star); Savannah Seda, Thespian (2-Star); Alex Wetherell, Thespian (2-Star); Maximilian Wisnefski, Thespian; Mairead Young, Thespian (2-Star); Haley Baranowski , National Honor Thespian; Makayla Cartnick, Honor Thespian; Amanda Andujar, Thespian; Sullivan Grace, Honor Thespian; Marisa Lijoi, Honor Thespian; Kathryn Manhardt, Honor Thespian; Nora Sullivan, Honor Thespian; Geena Anderson, Honor Thespian; Melanie Gabel, Honor Thespian; Andrew Gordon, Honor Thespian; Matthew Mallick, Honor Thespian; Noah Wohlsen, National Honor Thespian; Oren Alexander, International Honor; Sarah Kudron, Honor Thespian; Megan Joyce, International Honor; Sophie Zacharda, International Honor; Olivia DiFulco, National Honor Thespian Scholar; Kyra Goga, National Honor Thespian; Victoria Dalli, Thespian (2-Star); Natasha Salvati, National Honor Thespian; Laura Salway, National Honor Thespian; Katrina Wischusen, National Honor Thespian; Alexa Bobko, International Honor; Judith Kirkikis, International Honor; Anna Kalafatis, International Honor; Kelly McMahon, International Honor; Olivia Grasso, International Honor.
---
September
The girls varsity soccer team defeated state ranked Union High School (17).
We are pleased to announce the 8 senior students who achieved Commended Student status in the 2019 National Merit Scholarship Program. Over 1.6 million students took the Preliminary SAT/National Merit Scholarship Qualifying Test (PSAT/NMSQT) in October 2017.
Max Caverly, Bridget Dineen, Andrew Gordon, Adam Hollanek, Burke Jaeger, Marisa Lijoi, Ryan Schubert, and Madeline Simone are among students who are considered high performers and are being recognized for their exceptional academic performance. These students scored at or above the Commended Student Selection Index score.
Ethan Haughey has been selected as a National Merit Semi-Finalist.
Nelvia Clark has been nominated and selected to be the junior class student Board of Education representative.
Staff
October
The students in Mrs. Cathcart's Financial Literacy class welcomed Ms. Susan Landsman from Investors Savings Bank. Ms. Landsman had a hands on workshop where the students completed deposit/withdrawal slips and signature cards. They had an overview of personal savings and banking.
---
September
The Teacher Cadet program at CHS is successfully running its Cougar Cub program that hosted the parents this week for an open house event. The students help Pre-K children learn on a weekly basis by creating their own lessons and supporting the student learning goals.
The 9th Grade Orientation activities were delayed by weather, but by utilizing the lunch block the PRIDE students, supervised by Ms. Lisa Williams and Ms. Katie Drwiega, executed four days worth of activities to help transition our students to the high school.
Links

In addition, important information can be found on the right navigation as well as below. I encourage you to take a few moments to review the following documents, and please feel free to contact me with any questions you may have.


Academic Integrity Procedures (UPDATED)
Final Exam Procedures (UPDATED)
Additional Info
These forms are optional and should only be returned if you choose to apply.
Hard copies will also be available in the main office.
Please take some time to review our entire website at your convenience as it is has a wealth of information.
Lockers
All students are assigned a locker with a combination lock to secure their school supplies. Due to security reasons, only school issued locks may be used on lockers and this lock should be kept throughout high school and returned upon graduation. Students are expected to keep the lockers neat and clean. Students will be responsible for damages and may be assessed the cost of repair. Any damages to lockers should be reported immediately. Loss of a lock will result in a five dollar replacement fee.
Surveillance Cameras
Cranford High School has security cameras inside the building and around the perimeter of our school to ensure the safety of all staff, students, and visitors and to safeguard our facility from vandalism and theft. Cameras will be used in locations as deemed appropriate by the administration. Video recordings will be reviewed if there is evidence that a violation of board policies, administrative regulations, building rules, or laws has occurred.