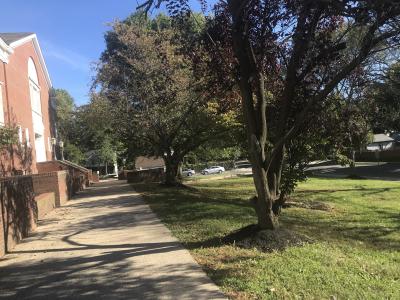 Cranford High School Principal's Report:
Dear Parent(s), Guardian(s), and Student(s):
Use your imagination as you read these words to visualize a community of learners: Professional, Spectacular, Rigorous, Enjoyable, Immaculate, Leaders, Exciting, Safe, Dedicated, Comfortable.
These are some of the many words that describe our staff, students, parents, school and community. As Cranford High School moves into the 2018-2019 school year, we have reached new heights. Here are some of the highlights:

● Year Two of a 1 to 1 laptop situation in English class;
● Triple the number of devices available to students from 2016;
● A 9% increase in AP scores, the highest since 2013;
● SAT and PSAT scores on the rise as we widen the already large gap between CHS and the state and national averages;
● Security procedures greatly enhanced as per feedback from students, parents, staff, CPD, CFD and administrators;
● Student communication upgrade... we have added gmail accounts for all students. to use which is further explained in an attached letter;
● NJ Monthly Magazine's "Top Schools in NJ" ranked CHS 31st in their biennial report. This is an increase from our 2016 ranking of 54th;
● We continue to look towards improving our school as we stay on the path towards greatness;

This summer I was fortunate to attend a New Jersey Department of Education-Principal's Leadership Conference where a principal hopes to leave with confirmation that his/her school/district is doing great things and some new ideas. Cranford High School is definitely competitive with schools across the state. Many leaders questioned me about our programs, supports, structures and schedules for ideas on how to improve their schools. This is a credit to the outstanding staff and community at the high school and our continuing efforts to achieve.

"We are what we repeatedly do. Excellence, therefore, is not an act, but a habit. "
-Aristole
I hope that this information is helpful to you. Please do not hesitate to call us if you need further assistance. The staff and I look forward to meeting you at our Back to School Night on Thursday, September 20, 2018.
Go Cougars!
Mark Cantagallo
Principal
---
Superintendent's Report
November 2018,
Week of Respect was celebrated October 1 through the 5th. Each day the students and faculty joined in on several of the programs Mrs. Bradley organized . There was a week of respect banner where everyone was welcome to sign! Wristbands were sold during lunch and gym class; Acts of Kindness jars were available and kindness tear-offs were found around the building; Students had the opportunity to decorate rocks with inspiration messages to spread kindness in our community. The seniors distributed the rocks around town on their lunch for other youths in our community to find. Our Mindfulness Group run by Nurse Bacall, taught the students that to respect others, you first need to respect yourself by taking breaks and practicing self-care.
During School Violence Awareness Week on October 15 through the 19th, a quote about peace was read daily during announcements. The students were able to participate in a peace poetry contest for a chance to be featured on our school website! Our School resource officers set up tables during lunch displaying resources regarding school violence. They were there to answer any questions the students may have had. Wristbands were made available for sale where the proceeds supported fundraisers on our school. Students also has another opportunity to spread messages of peace on rocks and to attend the weekly mindfulness program focusing on being mindful of yourself in order to be mindful of others. On Friday purple was worn which is the symbolic color of peach and anti-violence.
Red Ribbon weeks was celebrated on October 23 through the 30th. Students and staff proudly wore the color red on Wednesday to spread awareness of the prevalence of substance abuse. They were also encouraged to take the Drug Free Pledge on the red ribbon organization's website. It was a week filled with students helping to create a campaign theme, creating the largest paper chain pledge during lunch, and submitting pictures highlighting what they are passionate about for a chance to be featured on our school website!
The class of 2022 Motivational Murals have been completed in the 4th floor girls restroom. The students can now enjoy the inspirational quotes!
The Global Affairs Cohort is participating for the second year in a Habitat for Humanity build in Jersey City, NJ on Saturday, November 17. Last year the students and adult volunteers worked on putting down hardwood flooring in Orange, NJ. It was an outreach of gratitude and appreciation by all.
The Diary of Anne Frank was an outstanding show. The students and staff put tireless effort in to put on an absolutely riveting performance.
The Rho Kappa National Social Studies Honor Society hosted a luncheon with two of our hometown veterans; Haniff Davis and Lee Blowe. They both spoke about their experiences serving in the military and they had an open question and answer discussion with the students.
---
October 14, 2018,
We celebrated Hispanic Heritage Month in September. In honor of Hispanic Heritage Month, The Safety Team, along with Nikki Savino, was happy to welcome Nancy Arroyo Ruffin as a Guest Speaker to our staff and students. She taught us how to become motivated along with celebrating our talents and accomplishments.
On October 26th, University of Delaware Chorale will be at the high school to perform on stage for students. They will also have a question and answer panel for college bound students who are interested in such a program.
The students in the Child Development's class has welcomed the 6 new Cougar Cubs that have started our school on October 2. The class and the Cubs are excited and look forward to a play-based learning experience.
The Open Gala Concert occurred on October 11th and simply rocked the house. In a few short weeks the students of Cranford High School with the leadership of our talented staff put an exquisite show together. We have stars at CHS!
Students
November
CHS students were nominated by teachers for the "student of the month" through their leadership and/or achievements, improvement, and/or service. Mr. Cantagallo presented the eight winning students with a letter of recognition and a gift certificate for our school store. Congratulations to the following students: Daniel Balkan, Logan DesRochers, Amari Folk, Katie Malanka, Ana Ramos, Natasha Salvati, Ava Thompson and Megan Zalinkanskas.
Seton Hall University's Graduate School of Diplomacy invited a selected few high school students to attend a lecture series aimed at providing students with the opportunities to learn more about the field of diplomacy through presentations and activities presented by graduate students in the Diplomacy program. The following students were in the Global Affairs Cohort attendance: Lindsay Anderson, Kate Bracke, Isabella Brandi, Paige Carbone, River Elbayar, Mallory Fries, Kelly Gonzalez, Lily Gudoski, Kayla Hooey, Cassie LaMastra, Gabriella Moreno, Megan Robertson, Esai Shaw, Mason Towery, and Jessica Vega.
The Interact Club has been volunteering at Children's Specialized Hospital in Mountainside twice a month playing games and interacting with the long term patients. They also volunteered at the Cranford Elmora Soup Kitchen where they prepared meals, served them to all who came and joined in and they also cleaned up. For Veteran's Day, the students remembered our vets by writing notes of thanks and attaching them to bags of candy which they collected after Halloween. The bags were distributed to the VA Hospitals and the Cranford VFW. The club is in the process of collecting clothing and toiletries to fill backpacks for the homeless veterans. They also filled 50 Vera Bradley toiletry bags that were donated to them and over 50 goodie bags will be donated to the Cranford Elmora Soup Kitchen for their holiday party.
Lillian Collyer, along with her Field Hockey teammates, conducted a fundraiser for Breast Cancer. They succeeded in collecting $200 through a bake sale and direct donations. We are proud of our students for showing initiative to help raise money for this great cause!
The Diversity Council was joined by students and Mrs. Corlett to install flags from all over the world from the United Nations on the front lawn of Cranford High School. The flags were displays in celebration of United Nations Day.
October
Our 2018 graduate, Grace Varga, has won the AAA poster contest and has her poster printed in the 2018-2019 AAA school safety patrol calendar that we have proudly hung in our school.
Congratulations to our most dedicated theatre arts students who have earned induction into the International Thespian Society, the honor society for secondary school theatre students. Each Thespian inductee has completed over 100 hours of excellent work in theatre arts and related disciplines. Below are the names of the distinguished students:
Autumn Clarke, Thespian; Isabella Lijoi,Thespian (2-Star); Julia Love, Thespian (2-Star); Savannah Seda, Thespian (2-Star); Alex Wetherell, Thespian (2-Star); Maximilian Wisnefski, Thespian; Mairead Young, Thespian (2-Star); Haley Baranowski , National Honor Thespian; Makayla Cartnick, Honor Thespian; Amanda Andujar, Thespian; Sullivan Grace, Honor Thespian; Marisa Lijoi, Honor Thespian; Kathryn Manhardt, Honor Thespian; Nora Sullivan, Honor Thespian; Geena Anderson, Honor Thespian; Melanie Gabel, Honor Thespian; Andrew Gordon, Honor Thespian; Matthew Mallick, Honor Thespian; Noah Wohlsen, National Honor Thespian; Oren Alexander, International Honor; Sarah Kudron, Honor Thespian; Megan Joyce, International Honor; Sophie Zacharda, International Honor; Olivia DiFulco, National Honor Thespian Scholar; Kyra Goga, National Honor Thespian; Victoria Dalli, Thespian (2-Star); Natasha Salvati, National Honor Thespian; Laura Salway, National Honor Thespian; Katrina Wischusen, National Honor Thespian; Alexa Bobko, International Honor; Judith Kirkikis, International Honor; Anna Kalafatis, International Honor; Kelly McMahon, International Honor; Olivia Grasso, International Honor.
Staff
November
The Arts Department welcomed Roxy Ryan from Hartford Art School to come and speak to the students in Mrs. Knego's Art Class. Ms. Ryan discussed with the students College prep/admission procedures along with the offerings at Hartford. The students thoroughly enjoyed hearing about all the career options in the Arts and learning how to develop a portfolio.
---
October
The students in Mrs. Cathcart's Financial Literacy class welcomed Ms. Susan Landsman from Investors Savings Bank. Ms. Landsman had a hands on workshop where the students completed deposit/withdrawal slips and signature cards. They had an overview of personal savings and banking.
Links

In addition, important information can be found on the right navigation as well as below. I encourage you to take a few moments to review the following documents, and please feel free to contact me with any questions you may have.


Additional Info
These forms are optional and should only be returned if you choose to apply.
Hard copies will also be available in the main office.
Please take some time to review our entire website at your convenience as it is has a wealth of information.
Lockers
All students are assigned a locker with a combination lock to secure their school supplies. Due to security reasons, only school issued locks may be used on lockers and this lock should be kept throughout high school and returned upon graduation. Students are expected to keep the lockers neat and clean. Students will be responsible for damages and may be assessed the cost of repair. Any damages to lockers should be reported immediately. Loss of a lock will result in a five dollar replacement fee.
Surveillance Cameras
Cranford High School has security cameras inside the building and around the perimeter of our school to ensure the safety of all staff, students, and visitors and to safeguard our facility from vandalism and theft. Cameras will be used in locations as deemed appropriate by the administration. Video recordings will be reviewed if there is evidence that a violation of board policies, administrative regulations, building rules, or laws has occurred.