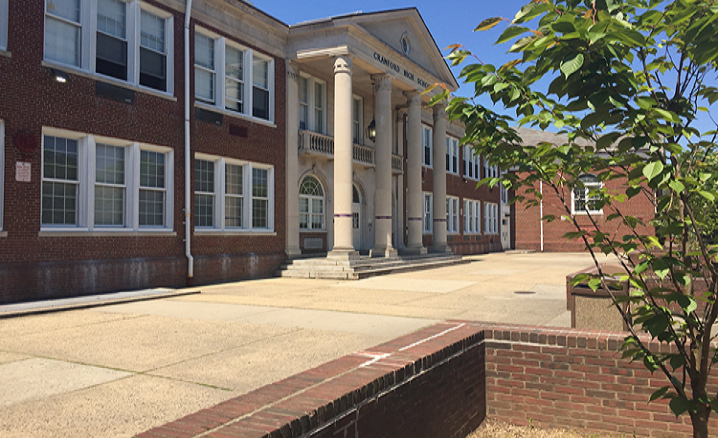 CHS Parent-Teacher Association
November 1, 2018 Meeting Schedule Here
September 2018
On behalf of the CHS PTSA, I would like to thank everyone who signed up for membership at back to school night. We are off to a great start, but it is not too late to join! Our goal is 100% participation this year! You can use the Paypal link on this page to donate online.
Besides granting scholarships to seniors, in the past few years, CHS PTSA has also made donations to Project Graduation, Relay for Life, CHS Library fund, senior prom, Cranford PTC Scholarship fund and provided the CHS teachers and staff with a well-deserved luncheon during Teacher Appreciation Week. Again, none of this would be possible without your support.
This year our fundraising efforts will be focused on raising funds again for additional filtered water refill stations. In addition to reducing the number of disposable water bottles we use at CHS, these stations will also help reduce the spread of germs, as students would not need to put their mouths or hands on the station like a normal water fountain.
Also, we are excited to announce that we have implemented a few new fundraisers like the Kona Ice Truck, raffles for Mr. Cantagallo's parking spot, and corn hole tournaments to help raise funds for the Winter Dance, water stations, scholarships and more!
It was great to see such a tremendous turnout at our CHS Open House, and I hope that you enjoyed walking in your children's footsteps and meeting their teachers as much as I did.
I would like to welcome Anne Dolan who is VP of membership, Jodie Heesters who is VP of hospitality, Cherise Mazur as treasurer, Aileen Korzenski as corresponding secretary and Tina McGrath as recording secretary.
We wish all of our CHS students a healthy and successful school year, thank you for your continued support. Please feel free to reach out to any of our board members if you have any questions or concerns at chsptsa8@gmail.com
Sincerely,
Danielle DeCostello
CHS PTA President
PTA Members:
President: Danielle DeCostello
VP/ Hospitality: Jodie Heesters
VP/Membership: Anne Dolan
Treasurer: Cherise Mazur
Recording Secretary: Tina McGrath
Corresponding Secretary: Aileen Korzenski
CHS PTA Contact Information
chsptsa8@gmail.com