Carol Blaze

Considered one of the greatest women basketball players ever, Blazejowski was recently inducted into the National Basketball Hall of Fame, in addition to receiving the prestigious Wade Trophy, honoring her as the outstanding woman basketball player in the nation.
The 1974 CHS graduate led the Lady Cougars to the State Championship Finals, before earning All-American status while excelling at Montclair State College, where she graduated in 1978..
Herb Farrell
A legend in New Jersey wrestling circles, Farrell, was a two time high school state champion while attending Roselle Park High, before winning the National AAU Title while representing Indiana University. In 1986, he received the Harry E. Lake Award for service to and achievement in wrestling.
Farrell started the wresting program at CHS and achieved an overall record of 260-109-3. In 1981, his team was undefeated, earning the No. 1 ranking in several newspaper polls. He also coached golf, freshman football, and JV baseball.
Stan Grayson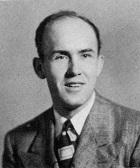 Grayson, now deceased, was a legendary football coach at CHS, where he taught for 27 years. Grayson led gridiron teams, won State Sectional Championships in 1952 and 1958. The Cougars, under Grayson, also won three Watchung Conference Titles during his tenure, which lasted from 1951-1968
The Grayson, now deceased, was a legendary football coach at CHS, where he taught for 27 years. Grayson led gridiron teams, won State Sectional Championships in 1952 and 1958. The Cougars, under Grayson, also won three Watchung Conference Titles during his tenure, which lasted from 1951-1968.
Wayne Huckel

A 1965 CHS graduate, Huckel was a First Team All State basketball player his senior year in addition to playing Varsity soccer and track. Later at Davidson College he was also a three sport star, graduation in 1969.
While at Davidson, Huckel was a Rhodes Scholar nominee and a member of the 1000 pt. Club. Huckel was then drafted by the Phoenix Suns professional basketball team and the Dallas Cowboys pro football team.
Joe DiFabio

After leading the CHS baseball team in batting while compiling a 10-2 record on the mound, DiFabio attended Delta State College, where he led the nation in earned run average while posting a 7-0 record in 1965.
DiFabio was the first round selection for the St. Louis Cardinals in 1965. He played 7 pro seasons with a 46-23 record. DiFabio was a first team All County and All Conference player as well as a second team All Stater. DiFabio was inducted into the Hall of Fame at Delta College in 1996.
Karl Kaimer

A three sport star at CHS, Kaimer was the Union County Javelin champion, captained the football team, and a member of the 1956 State Champion basketball team before graduating in 1957.
Kaimer then played football, track, and lacrosse at Boston University. A tight end on the football team, Kaimer was selected by the New York Titans professional football team, and is now involved in NASCAR auto racing.
Joe Klein

Klein graduated from CHS in 1932 after starting for the basketball, baseball and football squads. He earned All County honors in both football and baseball, and was an All State selection in basketball.
Klein played on the 1930-32 basketball teams, which won 35 games in a row capturing the State Sectional Title, in 1932. He also batted .488 and compiled an 8-0 pitching record for the baseball team. Klein later was a co-founder of the Cougar League, formerly a part of the Cranford Baseball League..
William Martin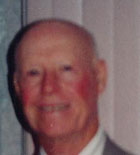 A former CHS Athletic Director and basketball coach, the current Cougar gym was named in his honor. In his 24 seasons coaching the hoopsters, Martin posted a 343-209 record, including five Watchung Conference Titles, one Union County Title, and one Group 2 and Group 3 Sectional Crown. His 1955-56 team had a 24-3 record en route to the State Sectional Title.
Martin was twice named 'Coach of the Year" and received the Corrigan Award for contributions to basketball.
Laurie McDonough

McDonough served as captain for all three of her varsity teams before graduating in 1983. In field hockey, she was first team All Groups All State, Group 3 All State in softball and named to the Union County All Star Team in basketball.
McDonough was the Union County Scholar Athlete and Cranford Booster Club winner her senior year. A Trenton State College graduate, McDonough was an outfielder on the NCAA Division 3 National Championship Team.

Norm Muldrow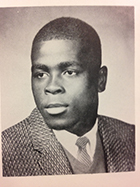 The only CHS athlete to have his number retired, Muldrow was a four sport athlete for the Cougars before graduating in 1958. An All County and All State performer in football, basketball, baseball and track. Muldrow was co-captain of the Group 3 State Championship football team.
Muldrow accepted a football scholarship to Johnson C. Smith University. Muldrow also was an outstanding fast pitch softball pitcher, as well as serving as a Pop Warner Coach.
Mike Roche

A member of the 1976 U.S. Olympic team Roche competed in the steeplechase event in the Montreal Games. He attained many honors as a member of the CHS Track and Field Team, graduating in 1971.
Later at Rutgers University, Roche was an All American in 3,000-meter steeplechase and was named to the Rutgers Athletic Hall of Fame in 1994.
Doug Ross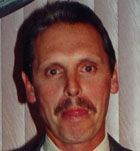 An All Conference, All County and All State player in baseball, and an All County player in basketball, Ross graduated CHS in 1967. His pitching record was 19-7, 0.56 ERA with 226 strikeouts and 3 no hitters
He then earned honorable mention All American status at Arizona State. Ross signed a pro baseball contract, playing for both the Chicago Cubs and Philadelphia Phillies.
Seth Weekley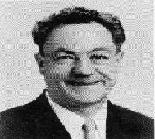 CHS track and field, football, and basketball coach from 1929-1946. Weekley, deceased, had an overall 76-38 football team record, with 3 Sectional Titles and 3 County Championships. His track teams were renowned for their Penn Relay team; placing first at Penn Relays 5 times in a row.
Weekley's basketball record was an impressive 150-65. Between the years 1930 and 1932, his basketball team won 35 games in a row, for a record of 60-8..