James "Mickey" Taliaferro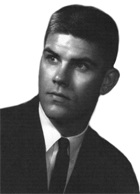 He graduated from CHS in the year of 1959. He went on to attend Parsons college and graduated from there in 1963. He was on the CHS football team for 3 years and won a State Championship. He also was on the basketball team during those same years.
Timothy Styler
Styler, a 1999 CHS graduate, finished off to attend Villanova university. He was the 8 time All Union county winner from Winter of 1997 to the spring of 1999. He has 10 individual Union County titles. He moved on to do track and field in Villanova and graduated with 7 Watchung Conference titles. He went on to coache many different track and field groups.
Patrick Slocum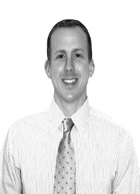 Patrick was a CHS graduate in 1996. He went on to attend Fairfeild University and later on the University of Connecticut. He was on the CHS Ice Hockey Team from 1992 to 1996. He was the America Conference Division A MVP, and the New Jersey State Scoring Champion. He was selected to play in the New Jersey Senior All-Star Game.
Lauren M. Porter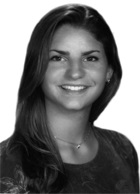 She was a CHS graduate in the year of 1997 and she went on to attend St. Joseph's University. She was the 3 year Varsity Letter Winner in Field Hockey and Softball and the Union County assist record holder for Field Hockey as well as the Co-Team Caption for her Softball team. She also went on to coach multiple sports
Alfred H. Lies Jr.
He attended Lyndhurst High School and graduated in 1948. He then attended Seton Hall University. He has worked on the Cranford Chronicle for many years. He has ran the sports column
Willie Carpenter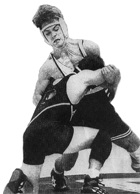 Willie graduated from CHS in 1991. He went to Blair Academy in 1992 and Brown in 1997. He was the NJ State Champion for Wrestling in 1989 and 1990. He was also the 112 Lbs & Freestyle State Champion and the District 11 Champion for the National High School All-American.
Alfred Brown Sr.
He graduated from CHS in the year of 1935. He was part of the State Championship for his football team. He recieved a scholarship to play football. His football career was cut short when he was drafter and then went off to fight for our country in World War II.
The 1974 Girls Basketball Team
The 1973-1974 team was the first Cranford women's varsity team. They were coached by Sally Morel with assistant coach Diane Connelly. In 14 games, the margin of victory was 20 points or greater. They won 19 consecutive games before suffering their only loss of the season to Gloucester Catholic in the State Championship final. The team finished with a record of 19 wins and 1 loss.
The members of the team were Terry Madonia, Naomi McLane, Carol Blazejowski, Jane McGee, Ann Hudack, Fern Silverman, Lisa Levine, Nancy French, Mary Ann Daly, Mary Pat Gallagher, and Maureen Olejar.
The 1956 Boys Basketball Team
New Jersey Group III State Championship 1956
Watchung Conference Championship 1956
Coach Martin established the pressure of man to man defense with this class which resulted in holding their opponents to 50.2 points per game. This team offensively averaged 68,2 points per game which led to a record of 20-4.
Cranford's only prior state championship win occurred in 1936 under the coaching of J. Seth Weekly (1996 Hall of Fame Inductee)