James Avery
A three sport athlete at CHS, Avery was an All-State Back in Football, co-captain of the basketball team, and State Champion in the Low Hurdles before graduating in 1941.
Avery played football for the Cranford Clippers who won the Union County Championship setting a 76% passing completion record. Avery went on to graduate from Columbia with both a Bachelors and Masters degree.
Hugh Delano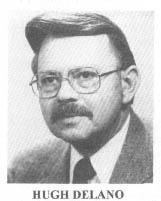 Delano developed an interest in sports journalism as sports editor of CHS's newspaper; Spotlight. He became a sports writer-columnist for the New York Post, an author of sports books and magazine stories as well as a TV-Radio sports commentator. Delano was inducted into the Hockey Hall of Fame in 1991 to recognize his efforts to the game of Hockey.
A graduate of CHS in 1952, Delano played on the first soccer team in 1949, earning 3 Varsity awards as goaltender, going on to play at Washington College in Maryland.
Joseph C. Duff
Duff graduated from CHS in 1941 after starring for the basketball and baseball teams. Duff was an All County and All State Basketball and Baseball athlete while at CHS. Moving on to West Virginia University, Duff led the nation in free throws, was a member of four NIT basketball teams, and played baseball in two NCAA Regionals.
Duff was the U.S. Naval Academy's head baseball coach from 1960-92 with a coaching record of 595 wins and 300 loses. He led his team to 7 league championships, 8 NCAA tournaments.
Kathleen Gilbert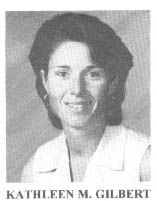 Gilbert was a three sport letter winner, serving as captain for all three years of her Varsity teams before graduating in 1978. In Field Hockey, she was an All Union County Goalkeeper and in Softball an All Union County Catcher. Gilbert was awarded the first UCIAC Scholar-Athlete award for Cranford and was a Booster Club Scholarship Award recipient. Cranford PBA also named Gilbert the most outstanding female athlete in 1978.
Gilbert is presently teaching and coaching basketball and softball at Orange Avenue School. In the Fall, she is an assistant Field Hockey coach at Rutgers University.
Sonji Jenkins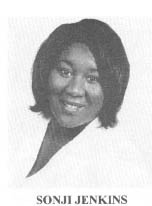 An All County, All State, All Groups player in Softball and an All County Field Hockey Goalie, Jenkins graduated CHS in 1986. Her pitching record boasted a .67 ERA, with 6 No-Hitters, and 241 strikeouts. As a goalie, Jenkins save percentage was .89 , while recording 11 shutouts..
She then earned All State and All Conference status while at Hunter College. In 1991, Jenkins had the third best ERA in the nation for Division 3 schools.
Norman Koury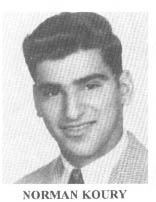 As an athlete, teacher, and coach in Cranford, Koury made his mark. He was a three sport athlete at CHS, graduating in 1948. At the University of Alabama, Koury played football and baseball, leading the baseball team to conference champs and being named All-SEC 3rd baseman.
Koury coached both the Football and Baseball teams. While at the helm, Koury's team amassed many accolades in the County and State. Koury will always be one of the greatest coaches in CHS history. Koury recieved 4 Coach of the year awards, earned 9 Watchung Conference Championships, and a total of 10 County and State championships
Karen Mittleman
A graduate of CHS in1972, Mittleman played both tennis and basketball for the Lady Cougars being named the best Female Athlete. She went on to play both basketball and rugby at Penn State Universtiy.
Mittleman earned a Ph.D. at Simon Fraser University in 1987. She is presently a medical writer for a large pharmaceutical company and was an Assistant Professor at Rutgers University in the Department of Exercise Science and Sports Studies. Mittleman taught courses in her field of study, along with writing and publication of research
Walter Sosnoski
A member of the "Dream Team" in 1955, Sosnoski was not only one of CHS's best cagers All County and All State Honors in 1955 and 1956 being named 2nd most valuable player in the NJSIAA Tournament. Sosnoski was one of CHS's high scorers with 1066 pts.
At Dartmouth College, Sosnoski was a starting guard leading his team to the Ivy League Championship and NCAA playoffs. He has also represented the State of Texas in the U.S. National Senior Sports Classic from 1993 through the present.
Tom Albans
Tom Alban Grudated in 1941 and entered the army for WWII. He retiered ass a LT. Colonel in 1964.
He did track in HighSchool and was the Counnty Conference Champion in 1941. He also won the State Championship for the 100 YD and 220 YD dash in 1941. He was also the Champion for the 100 and 220 YD dash at the U.S. Army Great Britain Track, 1941.
He founded the J. Seath Weekley Tack Club in 1962.
Howard Thomas
An outstanding Track and Field star at CHS also attained All County and All State Relay National Champion at the 1/4 mile and won 3 Gold medals in the Broad Jump, 100yd and 200yd events while earning All County and All State honors.
After graduating CHS in 1946, Thomas went on to star in both football and track at Lincoln University. He was named all American in football (small college) in 1950 and set records in the 100yd and 200yd dashes. These records still stand today.
John Vanbrunt
A graduate of CHS in 1971, VanBrunt was an outstanding three sport athlete for the Cougars. As a Football player, he was named 1st Team All County in 1970, and was a District Champ in Wrestling in 1971. As a Baseball athlete, VanBrunt was the 1st Team all Union County and an All State Catcher for the 1971 NJSIAA Group IV State Championship team. He recieved many accolades that year as a baseball player including being drafted by the Montreal Expo's.
VanBrunt led Montclair State University to a conference championship and 2nd place in the National Regional Tournament and was drafted by the Detroit Tigers in 1972.