The nicest teacher I've ever had.
Roland Tumbokon
Class of 2019

Mrs. Shaw is honestly my favorite English Teacher ever (Sorry Mr. Corazza). Both her love for English and personality is contagious and brightens my day whenever I see her.
Kevin McCarthy
Class of 2017

Mrs Shaw dedicates her free time, both in and out of school, to improving herself as a teacher and building new courses and projects. I am impressed by how she can find humor in what she does, what her students and kids do, and what happens around her, even after putting in all of those long grueling hours.
Mr. Bell
Computer Science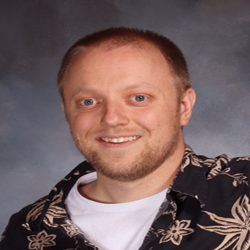 She's my life
Kevin Easse
Class of 2018

I have known her since I was in Walnut ave, and she is really nice.
Tommy Delmour
Class of 2018

Mrs. Shaw is one of the teachers who truly cares about her students. She makes herself available to those who may need assistance, connects with us in a special and funny way, and teaches her lessons in an engaging and captivating way.
Andrew Tessitore
Class of 2020